"My Confessions-Pour Noël"
Risa Mehmet

I am a self taught painter, living and working in Japan.
My creations are produced by my sadness, some traumatic
memories and all the secrets that are waiting, nestling in me.
1988 Born in Niigata,Japan.
2011 Graduated from Durham University Durham, United Kingdom
↓Check it up!!!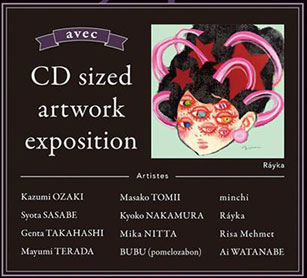 .



GALLERY MAISON D'ART (Osaka,Japon)

ƒGallery"2F, 1-16-19, Utsubohonmachi, Nishi-ku, Osaka-shi,
OSAKA, 550-0004 JAPAN@TEL/06-6449-7773



Copyright (C) 1997` MAISON D'ART All rights reserved.